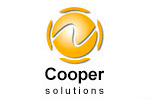 FullAuction is a trade only, online vehicle auction site.
Whether you're buying or selling, here's why you should use FullAuction
Vehicle download brochure enables bidders to purchase cars from many more trusted sources
DMS data extraction pre-loads cars, saving valuable administration time
Liquidate trade cars in less than a week
'Pending' section offers the unique pre-loading facility for multiple cars at your leisure
Interactive vehicle collection facility enables swift, hassle-free purchase and disposal process
Comprehensive real-time suite of buying and selling performance reports against CAP expectations
Transaction fees are up to nine times lower than those at physical auction
Enhance choice and competition with instant access to a national network of buyers
Up to 20 times more bidders compared to physical auction
Streamline listing and administration process when combined with FullAppraisal digital vehicle appraisal tool
Fully compatible mobile site to enable selling and buying on the go
Minimal buyers' fees meaning the transaction costs are kept low
No fees for sellers means that you can sell your trade stock with us and keep 100% of the profits.
What else?
Auction pages include detailed appraisals, photographs, service history and other relevant descriptions
The only online vehicle auction platform providing van appraisal diagrams, with automatic default to the type of vehicle being sold
Start, reserve and auction duration within complete control of the seller
All auction pages dynamically update and have a live, real-time countdown
A full range of automated message notifications keep buyers and sellers up to date with all auction activity
Full and detailed search, watching and bid management facilities
A proxy bidding facility saves busy traders time; enter your maximum amount and the system bids as necessary on your behalf
What our customers say – click here
FullAuction is part of Cooper Solutions. All our solutions – which include financial management, service prospecting. fleet management, benefit in kind compliance, daily rate insurance provision, used car stock control, as well as trade car disposal – have been developed exclusively for UK franchises and no one else.
Today most of the AM200 use our services.
Want to know more? Request a demo today! - click here